Restorative
Dentistry
Replacing and
repairing damaged or
missing teeth &
same-day crowns.

Preventive Care
For Your Smile
Making smiles whiter,
​brighter, & healthier to​
minimize & prevent​
dental pr​oblems. Periodontal
Therapy
Professionally
​restoring gum health
and bones
surrounding teeth.
Knoell Family Dentistry
Knoell Family Dentistry is a general dental office with an emphasis on the ​entire family. We're based in Racine, Wisconsin, welcoming patients from ​Mount Pleasant, Caledonia, Sturtevant, Union Grove, Kenosha, Franksville, ​Somers, and Pleasant Prairie. We offer a wide range of services to meet your ​dental needs including periodontal therapy, implant dentistry, children's ​dentistry, cosmetic dentistry, and same-day crowns. We look forward to making you smile!
Meet Our Friendly Team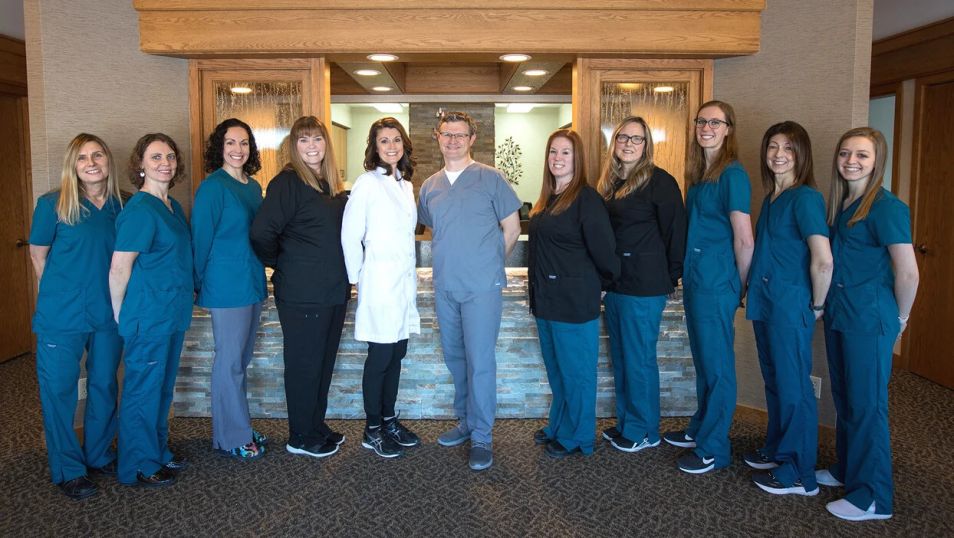 Our Knoell Dentistry team combines years of experience, advanced training, ​and a kind-hearted demeanor to help suit the dental needs of you and your ​family. Through our talented staff, we provide patients with a full range of ​dental services all under one roof. We look forward to meeting you!
Da​vid B.
I have been a patient at Knoell Dentistry ​for over 15 years. The staff there is very​ professional and friendly. Dr. Knoell​ always takes the time to talk with me​ about any concerns I have and to answer​ any questions about my treatment plans.​ I would highly recommend this office to​ anyone looking for a dentist.​
He​ather S.
We have been coming to this office for ​years. My husband, I and our three ​children all love this office. Their staff is ​very friendly and welcoming. I highly ​recommend this office if you are looking ​for yourself or for your entire family!
Na​te G.
I had a tooth that looked grey and had ​dark cracks on it and was chipped. The ​dentist placed a crown on it and it ​seriously looks good as new! I was ​stunned at how well it turned out. Also, ​they made the crown for me right there ​in one visit! AWESOME!